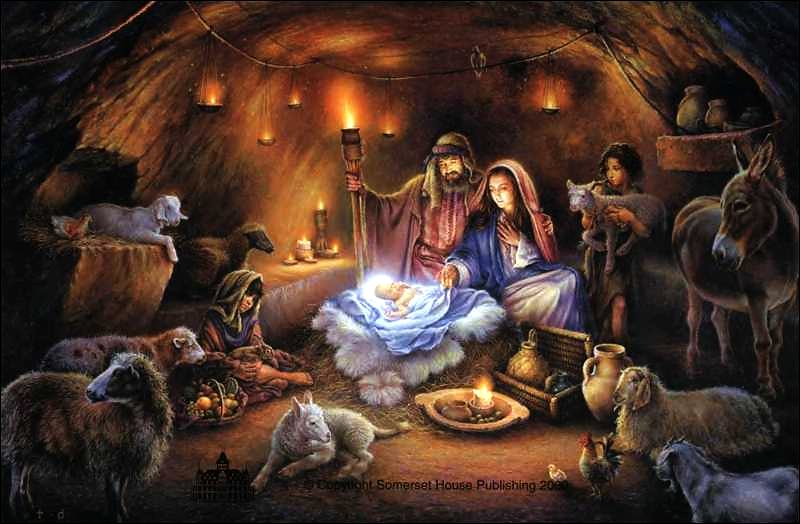 It's Christmas Eve - I can't believe it. It seems like we just celebrated Christmas, and now here it is a year later. Our house is decorated, we have a beautiful tree, all the shopping is done, presents are mostly wrapped and Christmas cookies for Santa are in the oven. I've steamed the clams for our clam chowder (Christmas Eve tradition).
Tonight, we'll have our little Christmas Nativity performance - this year it's a puppet show. Amidst all the gifts, it's important to me that the kids understand the real reason behind the gifts at Christmas. We have so much, and it pains me to think of Mary, giving birth to her Holy Child in a stable, full of animals. What thoughts must have been in her mind that Holy Night?
While I love opening presents and watching the kids do the same, the best gift I could give, or receive, this Christmas is a deeper understanding and appreciation of Christ and His holy gift to me.